Dan Dennis | What's All This Then?
September 16, 2021 @ 8:30 pm

-

9:30 pm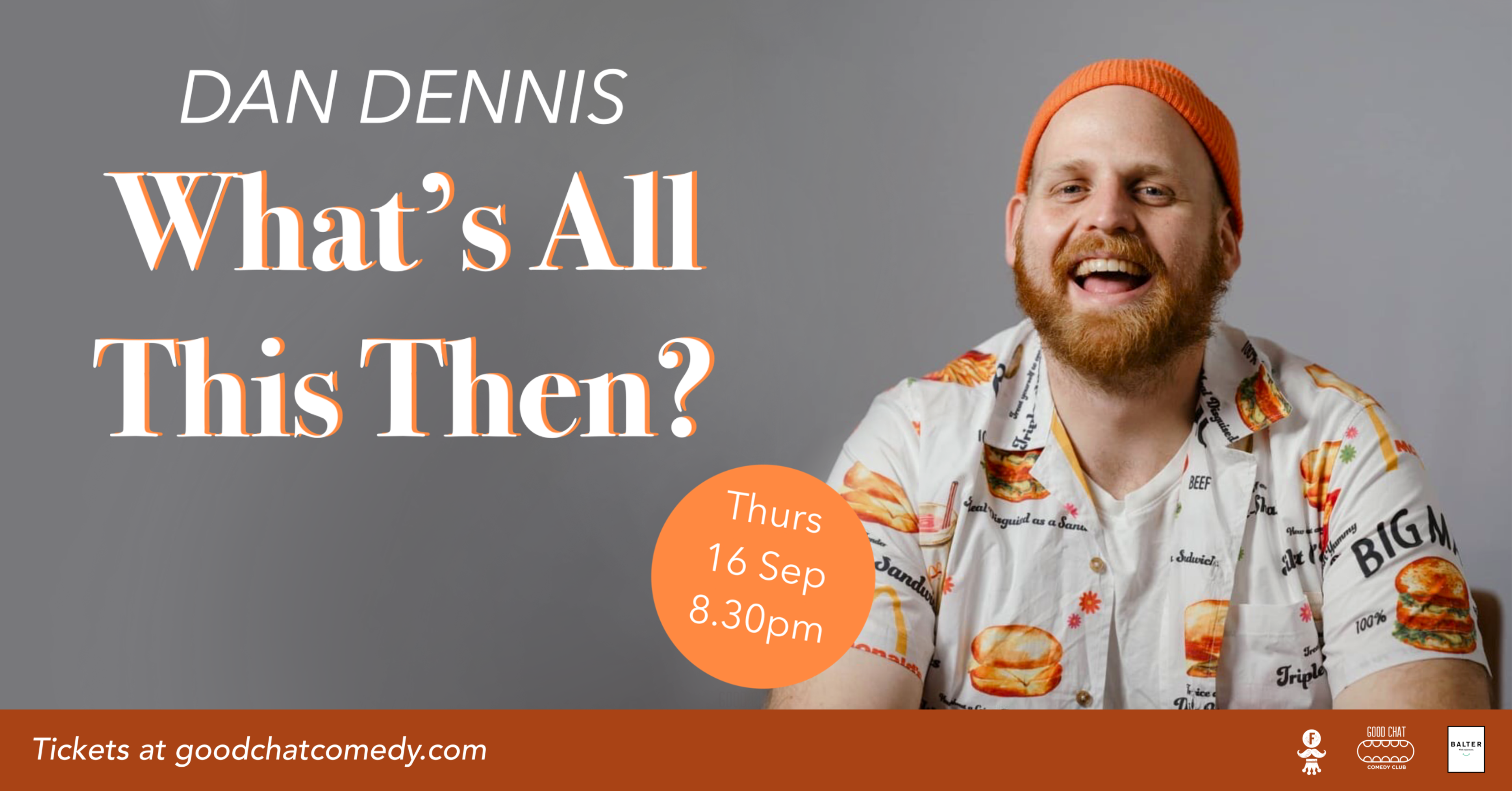 Over the last few years Dan Dennis has gone through a lot. He's started doing comedy in Brisbane, he went on to do shows all across the country and then 2020 happened and everything went belly up! Not only did he lose his freedom and was forced to lockdown with his parents, he also lost some weight, most of his jokes and a bit of his identity with it.
This show touches on what it's like to reemerge in the back half of your 20s a completely different person to the one who entered it. How do you date when you're no longer a fetish? How do you tell a joke where you're not the punchline? Most importantly, how does anyone have the time to eat healthy and exercise every god damn day?
An hour of openness and belly laughs is guaranteed from one of the rising stars of Brisbane comedy.