Brat Pack Comedy Competition 2022!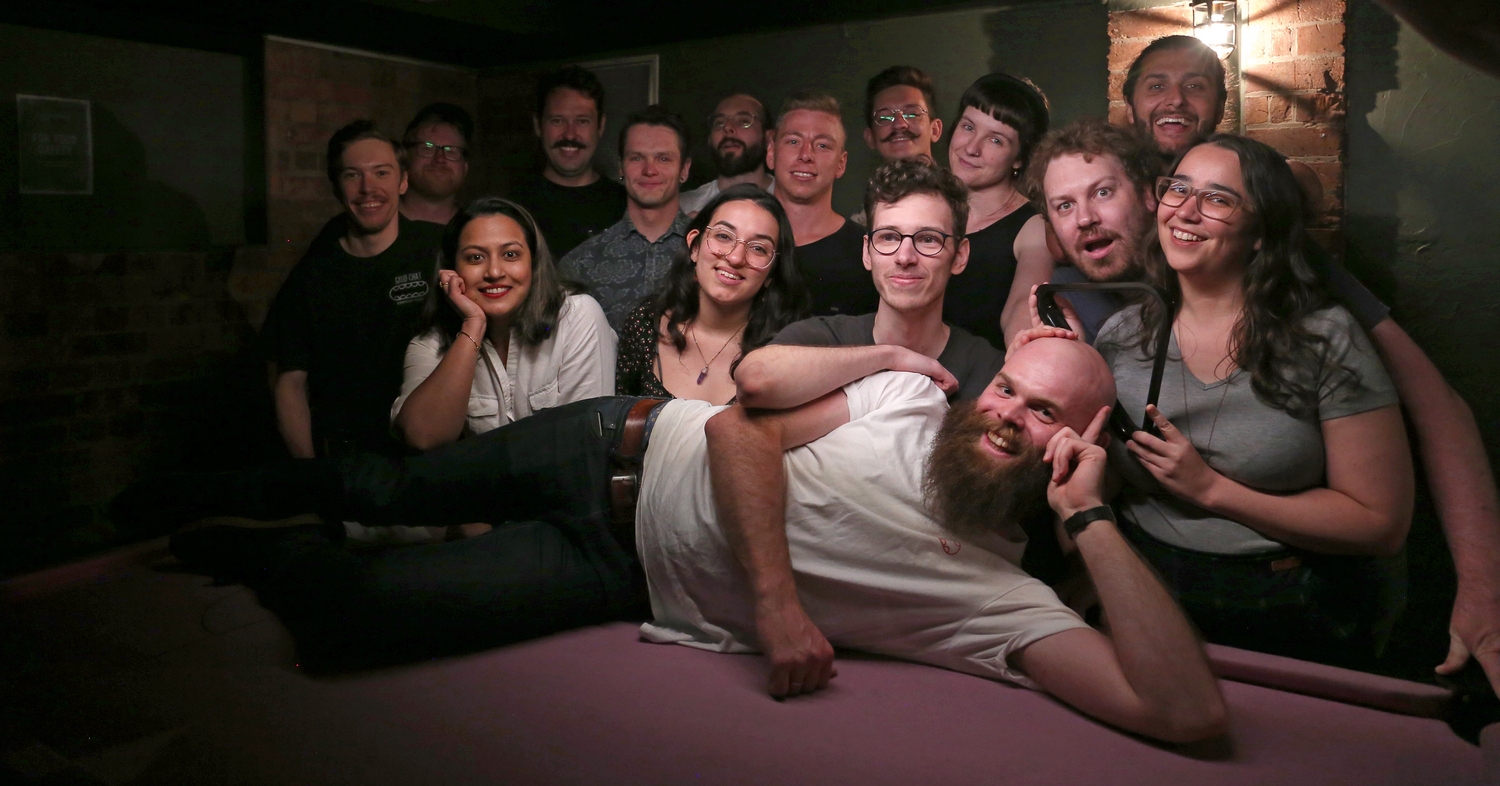 (Above: 2019's Brat Pack Finalists and Judges)
In 2019, we debuted Brat Pack, Brisbane's newest comedy competition. For three years now, we've backed it up with heater after heater of comedy competitions, unearthing some of Brisbane's best emerging comic talent! Now, with the help of Revel Brewing Co., we are back for another year!
Good Chat Comedy Club proudly present our 2022 Brat Pack Comedy Competition. We are on the hunt for Brisbane's newest hidden comedic talent, and we are putting the call out to all budding young comics to showcase their best gear on stage in order to kick-start their comedy career in Brisbane's scene. Plus, a chance to bring home our banger of a prize pack!
Over four weeks, we are running multiple heats and one grand final to determine which bright-eyed newcomer will be crowned the winner of Good Chat's Brat Pack. Open only to the newest comics on the scene, and judged by comedians and room-runners, this competition is about giving a chance for up-and-coming joke crackers and yarn spinners to rise to the top of the heap.
Conditions of Entry:
Must not have done comedy for more than 1 year; OR, must not have done more than ten gigs ever

This means, if you gave stand-up a shot a few years ago, but have done less than ten gigs, you're welcome!
Also, if you are brand new, get involved! Prior experience not necessary in Brat Pack

Dates for shows are Tuesdays and Thursdays during February – you must be available on at least one of the heats in the first three weeks of February, and preferably Friday February 25th if you make it through to the final
Set times are five minutes max.
Have a good attitude and be prepared to have a fun time x
Application Form for Brat Pack 2022: