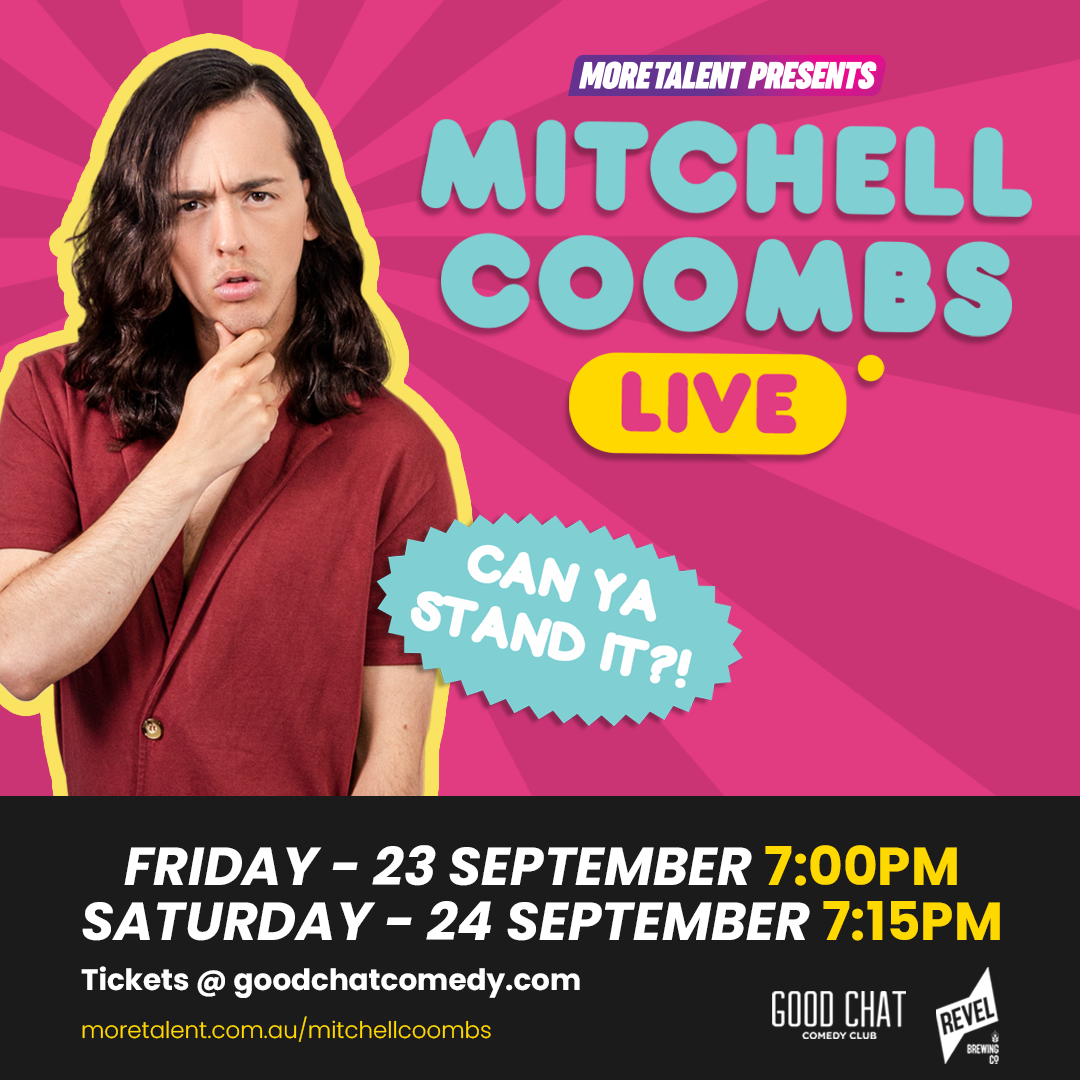 Mitchell Coombs | Can Ya Stand It?!
Buy Tickets
He's been ranting his pants off for years in his viral videos and podcasts (Is It Just Me?, Trash Alley and Not My Cup of Tea), picking up millions of views, half a million monthly downloads and over 350K followers along the way.
Now Mitchell brings his cynicism to the stage in his debut stand-up show, LIVE – Can Ya Stand It?! Unfiltered and off the record, who knows what will slip out?
After massive debut seasons at Melbourne International Comedy Festival & Sydney Comedy Festival, don't miss Mitchell Coombs live at Good Chat Comedy Festival – book now!