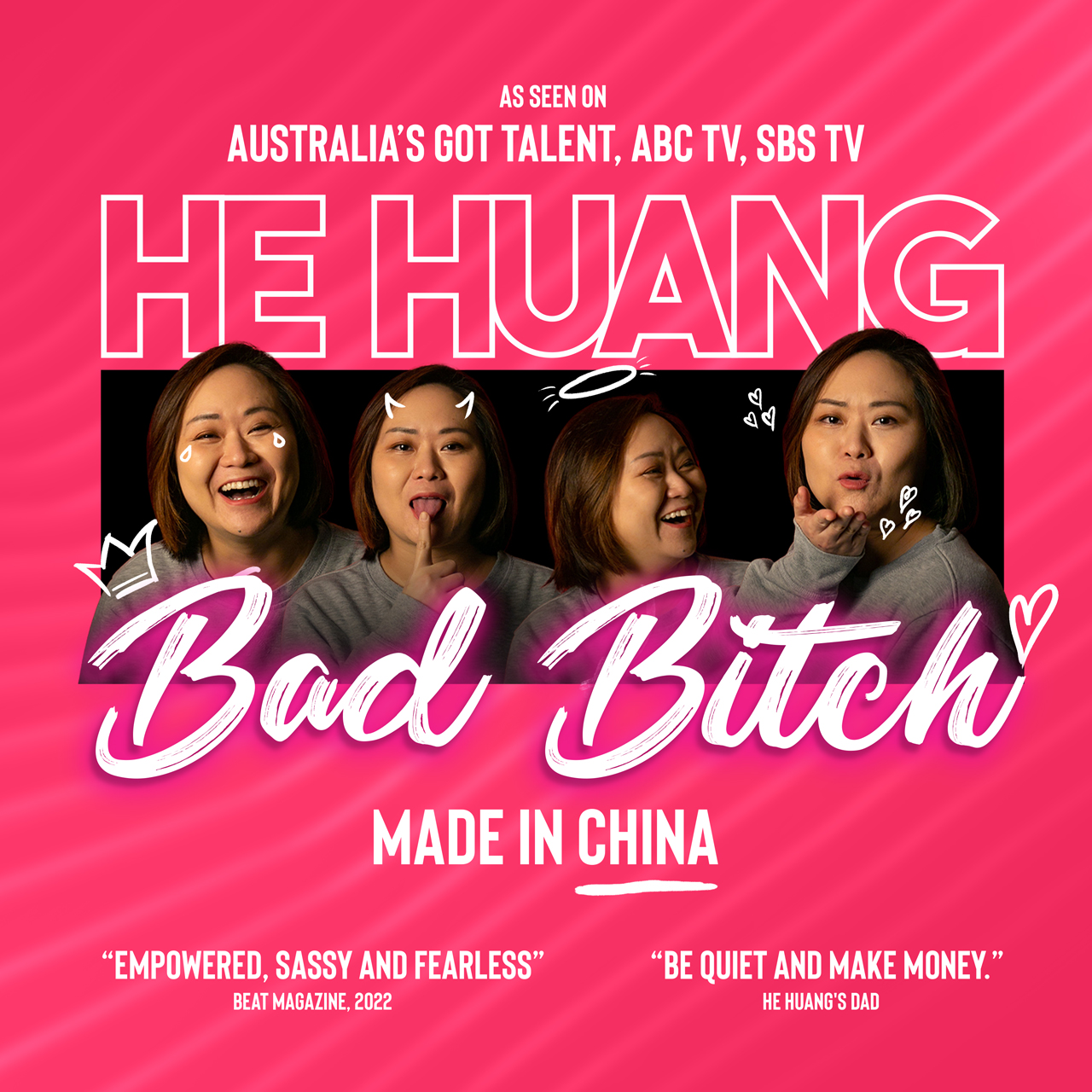 He Huang | Bad Bitch
Buy Tickets
Join the crew at Good Chat Comedy Club for a night with viral sensation from Australia's Got Talent, He Huang!
– Winner Best Emerging Artist 2022 Darwin Fringe
– The Comedy Zone 2022 Melbourne International Comedy Festival
– RAW Comedy Winner (VIC) 2021
Originally from China, He Huang has performed all over the world. In 2021 she was Victorian winner & RAW Comedy National Finalist. In 2022 selected for the Melbourne International Comedy Festival's prestigious Comedy Zone.
After He Huang's audition for Australia's Got Talent went globally viral, she's become a bona fide "brave comedian" (at least, according to her new Chinese fans). However, her mother regards her as the quintessential "spoiled only child" and "fearless blabbermouth".
Unfazed amidst this new attention, she presents her debut solo show: Bad Bitch. This is her whole life so far.
Drawn from He's experiences as a Chinese international student, living as a non-native English speaker coping with linguistic and cultural differences, family drama, and sexual liberation, this show is raw, honest, uncomfortable and hilarious.
'Incredible wit and comedic timing… Empowered, sassy and fearless.' Beat Magazine
'★★★★½' The Age