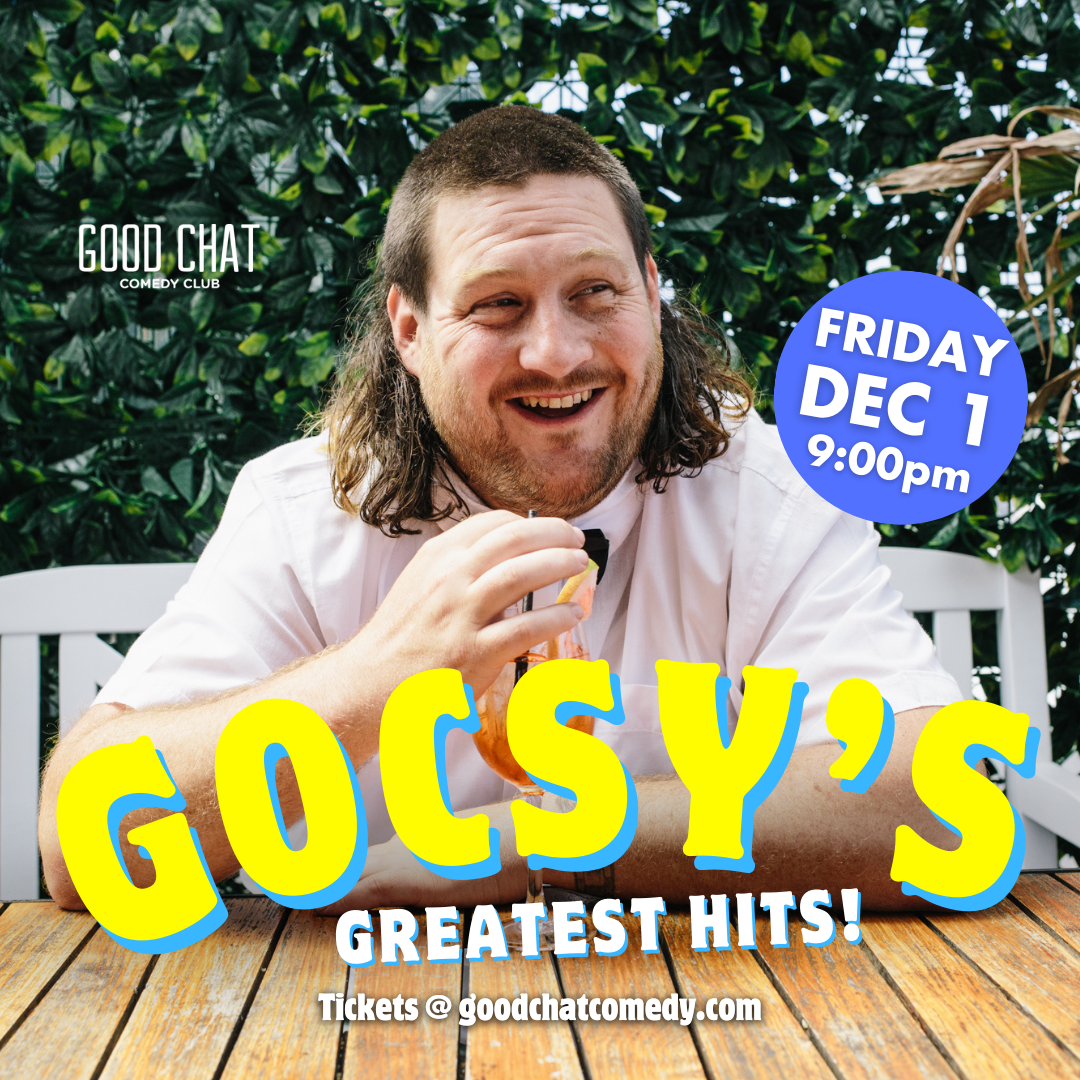 Gocsy's Greatest Hits!
Buy Tickets
Join the crew at Good Chat Comedy Club for a greatest-hits hour with comedian and viral sensation, Aaron "Gocsy' Gocs!
With over 100K fans on facebook and video views clocking more than 12M online you'd be hard pressed labelling Aaron "Gocsy" Gocs as underground. Known for subverting the traditional means of finding an audience Aaron reaches an average of 50K people a week through facebook alone and has cleverly managed to tap into the social zeitgeist through his videos like Classic Stitch Up (2.7M views) and Simpson's Impressions (2.2M views).
Aarons' online success with his popular Ocean Girl video saw him commissioned by Comedy Central to create a digital series, the aptly titled, "Gocsy's Classics". In which he brought back the 90's by re-imagining some of the classic TV shows that we all thought we knew and loved.
Aaron has worked with VICE and Triple J and has firmly embedded himself into the consciousness of the youth culture in Australia with more than 90% of his fans being based throughout the country. He's in demand with musicians and has opened for Australian hip hop outfits Spit Syndicate as well as featuring in the indie rock stars, Last Dinosaurs film clip and playing at Violent Soho's massive Brisbane Christmas party.
A celebrated stand-up comedian, Aaron has spent years honing the craft and is a confident performer on stage with a unique, individual style. Aaron also acts and plays a role in the up- coming feature film, The Merger as well as ABC's Ronny Chieng International Student.