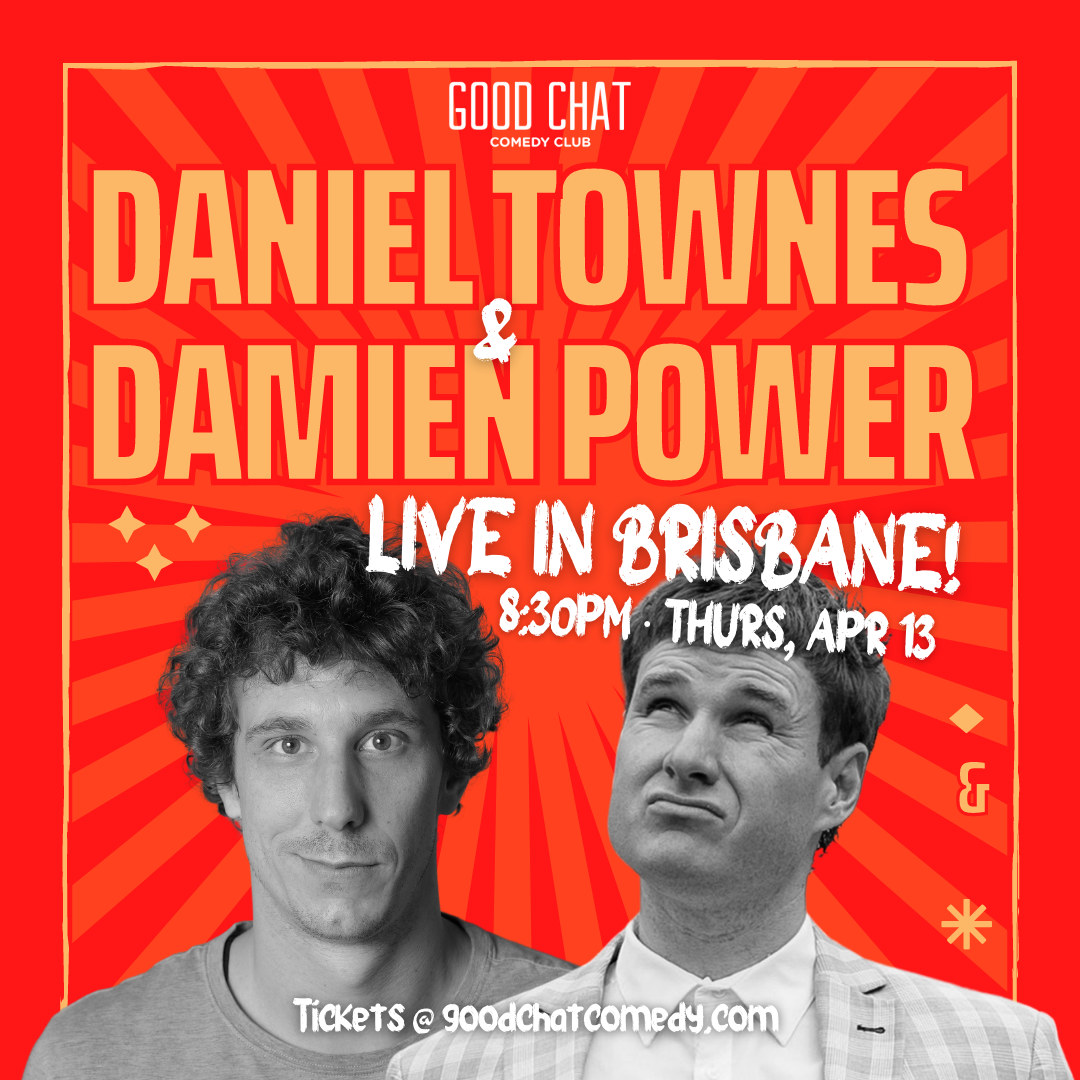 Daniel Townes & Damien Power | Live In Brisbane!
Buy Tickets
Join the crew at Good Chat Comedy Club for a night of stand-up with two of the best in the business, Daniel Townes and Damien Power!
Laconic and dry-witted with a warm onstage charisma, Australian stand-up comedian Daniel Townes' shows are packed with sharp one-liners, savage political commentary and dark-but-hilarious tales of his own failings.
Society's shortcomings and foibles — from the big questions of life through to the petty grievances of day to day existence — are neatly excised by his sharp, razor-edged wit and rapid-fire delivery, guaranteeing a ferocious hit rate of punchlines-per-minute.
Joining him is three-time nominee for Most Outstanding Show of the Melbourne Comedy Festival, Damien Power, who has firmly established himself as one of the most exhilarating voice on the Australian comedy circuit.
For over a decade, Damien has toured his raw and assured stand-up to audiences around Australia and the world. The 2017 Melbourne Comedy Festival saw Damien nominated for the Melbourne Comedy Festival Award for the third time in as many years, and win the Pinder Prize, an Edinburgh Fringe grant named in honour of legendary comedy impresario John Pinder. His show Man Puts his Dreams in a Sock had him nominated for Best Comedy Performer at the 2019 Helpmann Award.
Don't miss these two powerhouses of Australian comedy as they join forces for one night only x