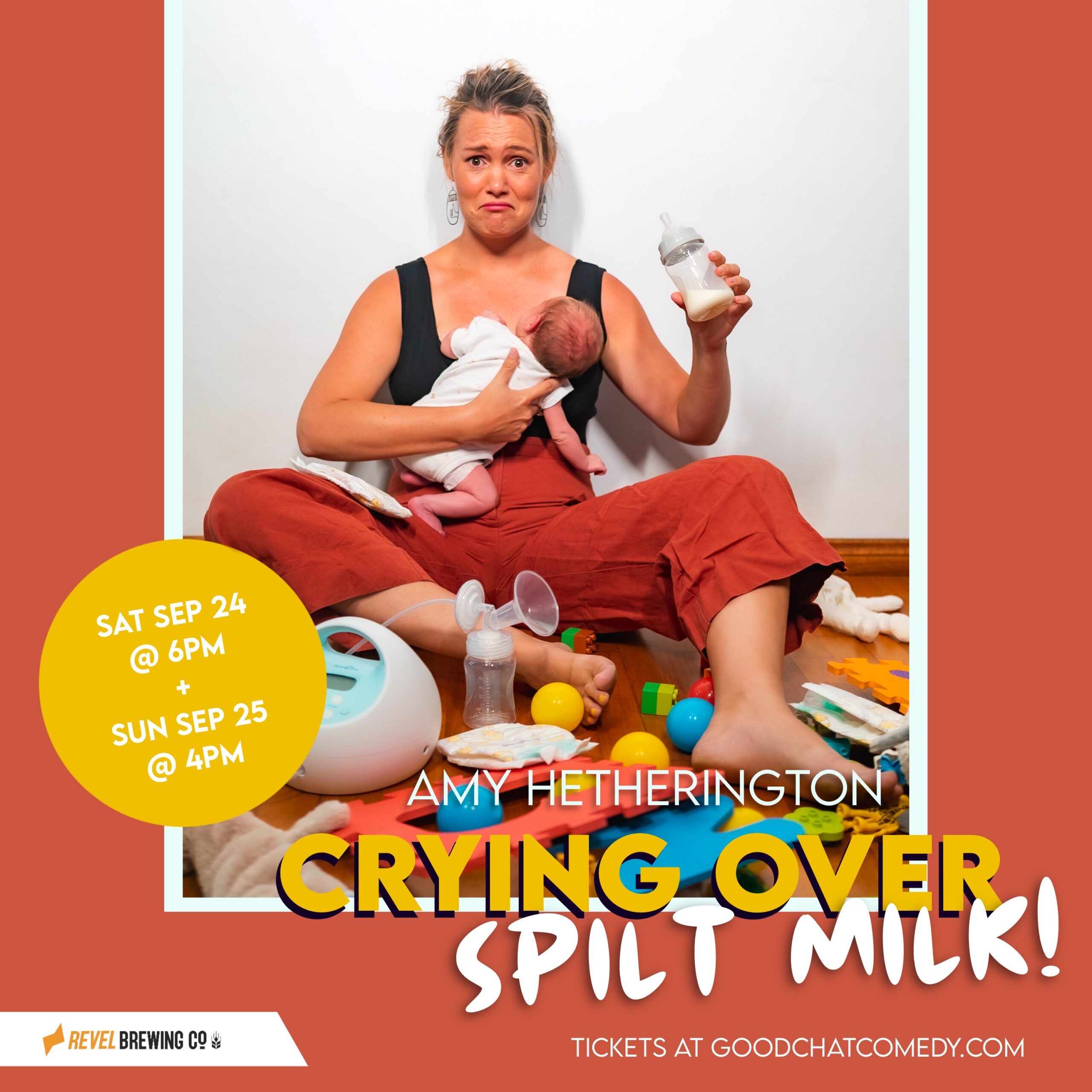 Amy Hetherington | Crying Over Spilt Milk! [Baby-Friendly Session]
Buy Tickets
Fresh from winning a 2022 Adelaide Fringe Best Comedy Award, Darwin comedian and new parent Amy Hetherington brings her show to Brisbane!
A hilarious, full-on hour of stand-up about the joy, pain and madness of parenting. And yes, expect the new arrival to be a chaotically fun part of the show! Join the infectiously likeable Darwin comic for stories about sleep deprivation, weird advice from strangers, sore nipples and crying over spilt milk. A perfect show for new parents, would-be parents, or never-would-I-ever be parents.
"Instantly likeable with her trademark sass and cracker stories." Adelaide Advertiser
"A show full of truth bombs and warm'n'fuzzy hilarity." The Clothesline
"A power hour of laughs… you'll leave feeling like you have given your core and pelvic floor a damn pilates class from laughter." Kids in Adelaide
"Had audience members enthralled and laughing the whole night… it is easy to see why Amy Hetherington is an award-winning standup comedian." Weekend Notes
Please note: the Sunday 25th September 4pm session of this event is baby-friendly! If you're not able to find a sitter to look after the little one, you are welcome to bring them with you for this show.
See less