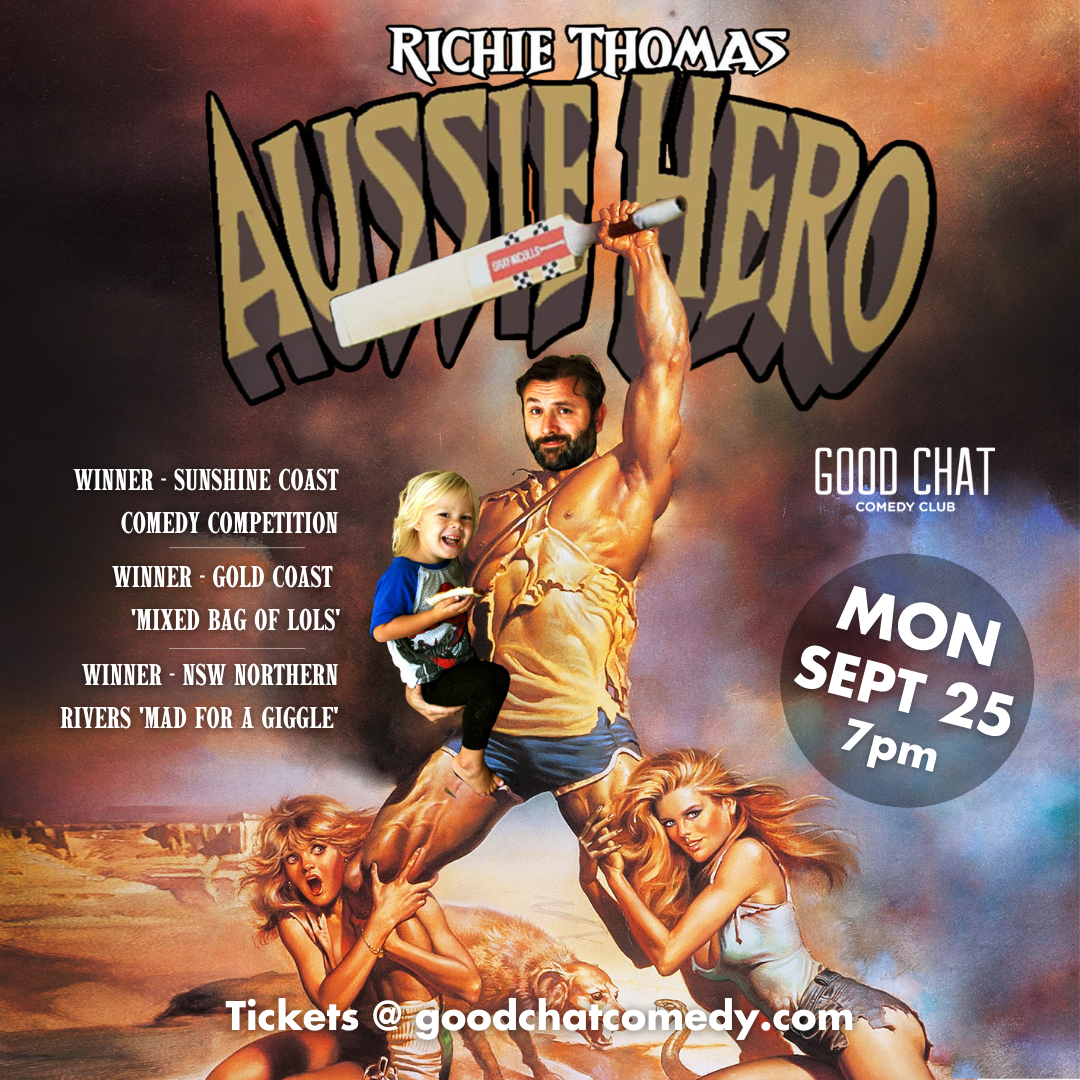 Richie Thomas | Aussie Hero
Buy Tickets
Join the crew at Good Chat Comedy Club for an hour with loveably dry comedian, Richie Thomas!
Richie Thomas' Aussie Hero is funny.. really funny. At least that's what Richie thinks anyway. Join Richie has he shares stories about his wife and four kids (yep four!) and how they navigate day-to-day Aussie life.
A local larrikin with an unassuming style, Richie uses Aussie dry humour and self-depreciation to get the crowd roaring with laughter.. Even if he is a little daft.
Winner of the 2021 Gold Coast mixed bag of LOL's comedy competition.
Winner of the 2022 Sunshine Coast 'laughable' comedy festival competition.
Winner of the 2022 NSW Northern Rivers 'Mad for a giggle' comedy competition.