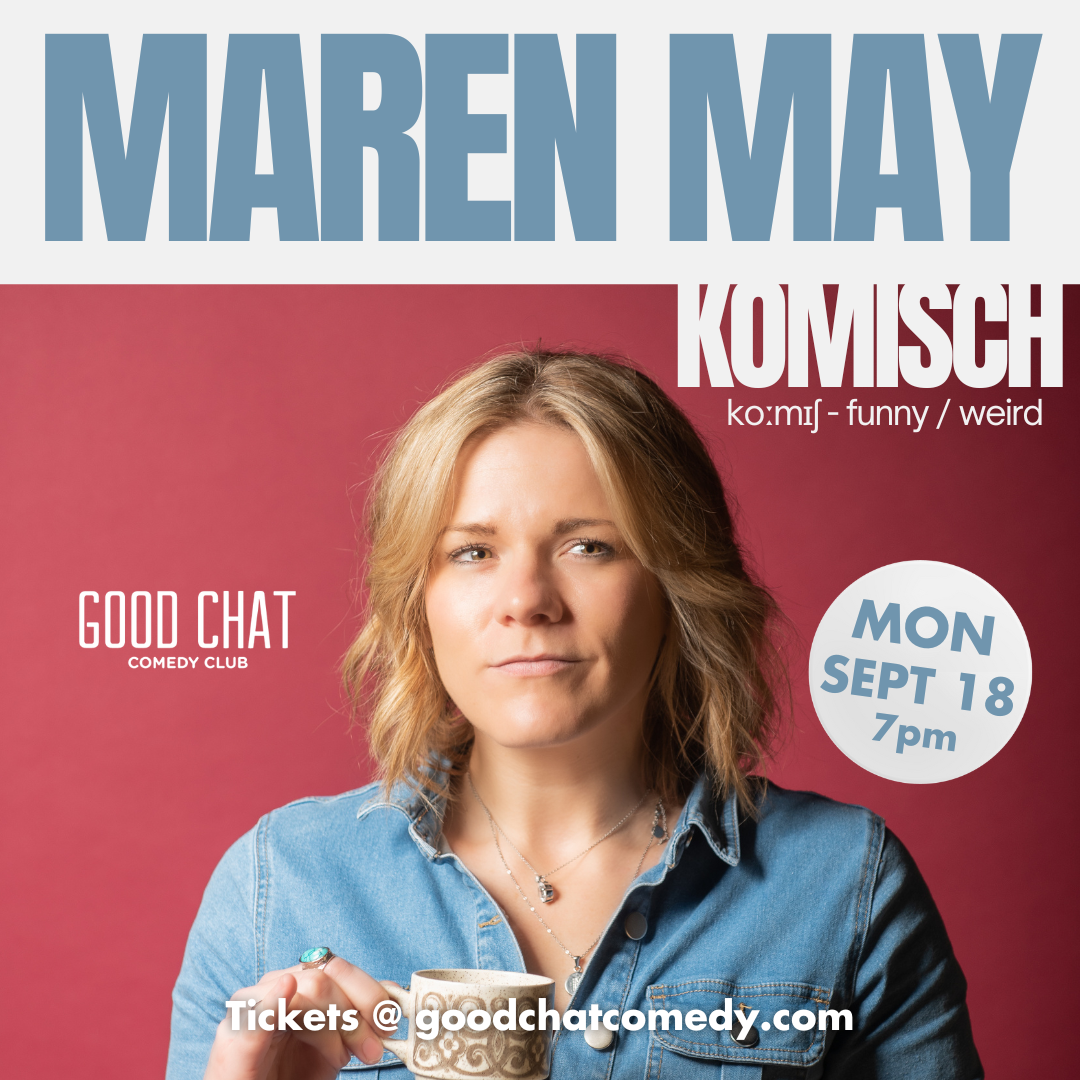 Maren May | Komisch
Buy Tickets
Join the crew at Good Chat Comedy Club for an hour with Melbourne-based German comedian, Maren May!
Maren May is komisch (ˈkoːmɪʃ – funny / weird). Sometimes she makes others laugh, and sometimes she makes them wonder if she's being weird and blunt, or just German.
Maren is a 2022 RAW Comedy state finalist and has been described as 'fresh comedic talent' and 'wonderfully honest' (Australian Stage).
Don't miss this hilarious hour of comedy stuffed with stories about being German in Australia, falling in and out of love, and trying to defend stereotypes while slowly realising how many German sayings are in fact about sausages.