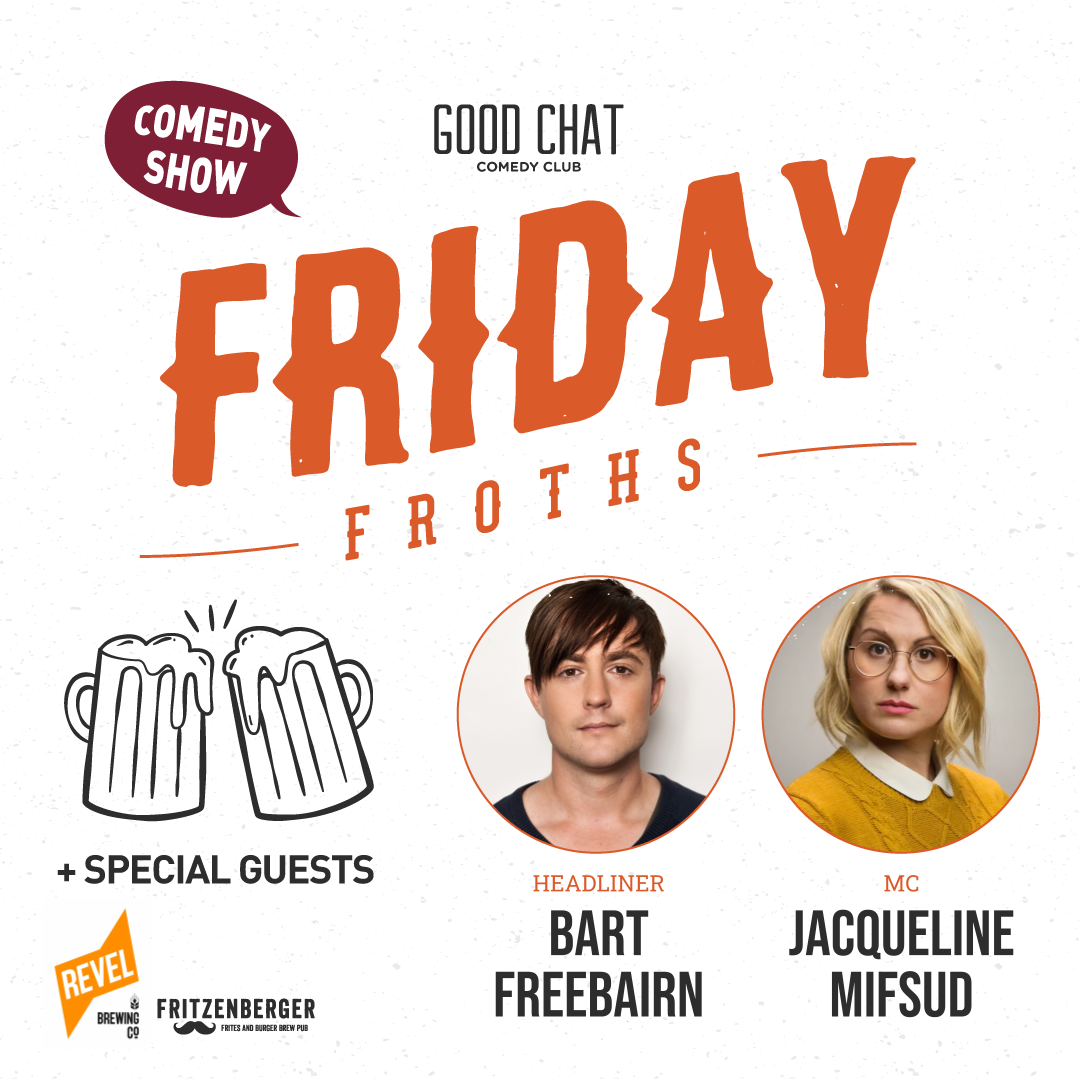 Friday Froths w/ Bart Freebairn & Jacqueline Mifsud!
Buy Tickets
Friday Froths is the perfect comedy show to kickstart your weekend! With a new host and headline act each week, it's a killer night out x
Kick off your weekend the right way with a night of comedy, downstairs at Good Chat Comedy Club on Caxton St. Blow the froth of a few schooners, rip the lid off a few tins, and get stuck in for an evening of comedy heavy-hitters.
This week is hosted by Melbourne comedy favourite Jacqueline Mifsud, and headlined by the brilliant Sydney-based comedian Bart Freebairn!
Featuring brilliant support acts, you never know who might drop in. It's the perfect way to kick off your weekend x