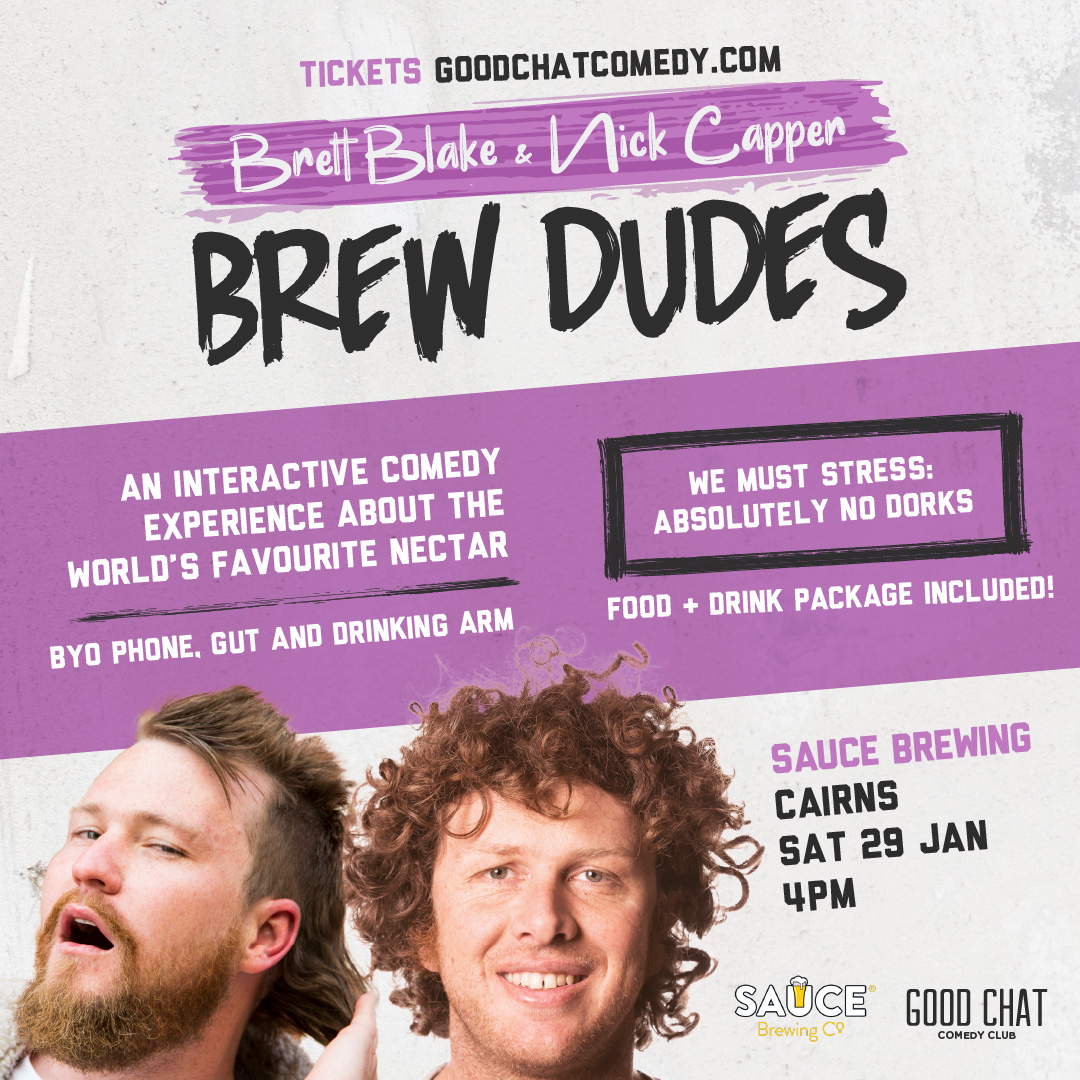 The Brew Dudes Do Sauce Brewing Co!
Buy Tickets
Join comedians Brett Blake & Nick Capper AKA the Brew Dudes, as they take over Sauce Brewing with an interactive comedy beer tasting show!
Hate craft beer? Then this show is for you! Love craft beer? Then get a ticket you dork! Join comedians Nick Capper and Brett Blake AKA The Brew Dudes, as they divide the heroes from the tossers with a range of beer tastings and hop-based activities. They'll provide you with knowledge about the world's greatest liquid and oldest beverage in a hilarious and boozy fashion. Who are we kidding – this show will probably end in chaos, but who cares? Come knock the froth off a few schooners with us!
FOOD & DRINK PACKAGE INCLUDED WITH EACH TICKET