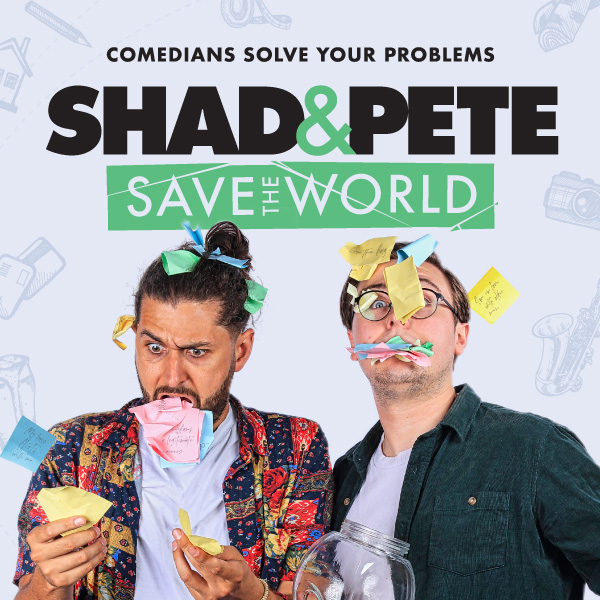 Shad & Pete Save The World!
Buy Tickets
We all have problems – and who better to solve yours than two unqualified comedians with nothing better to do on a Friday night!
Join Shad Wicka and Peter James as they provide haphazard solutions to your every quandary with a 100% success rate.
Got a problem that needs solving? Just write it down on a piece of paper at the door, put it in the bucket and watch as these two geniuses (or idiots, depending on how you look at it) do their best to come up with solutions on the spot with the help of three special guest comedians from around the Festival. Previous guests include Nick Cody, Luke Heggie, Rhi Down, Adam Ray (US), Nazeem Hussain and many more.
It's loose, it's boozy, and absolutely anything can happen. United Nations eat your heart out — Shad and Pete are here to save the world!