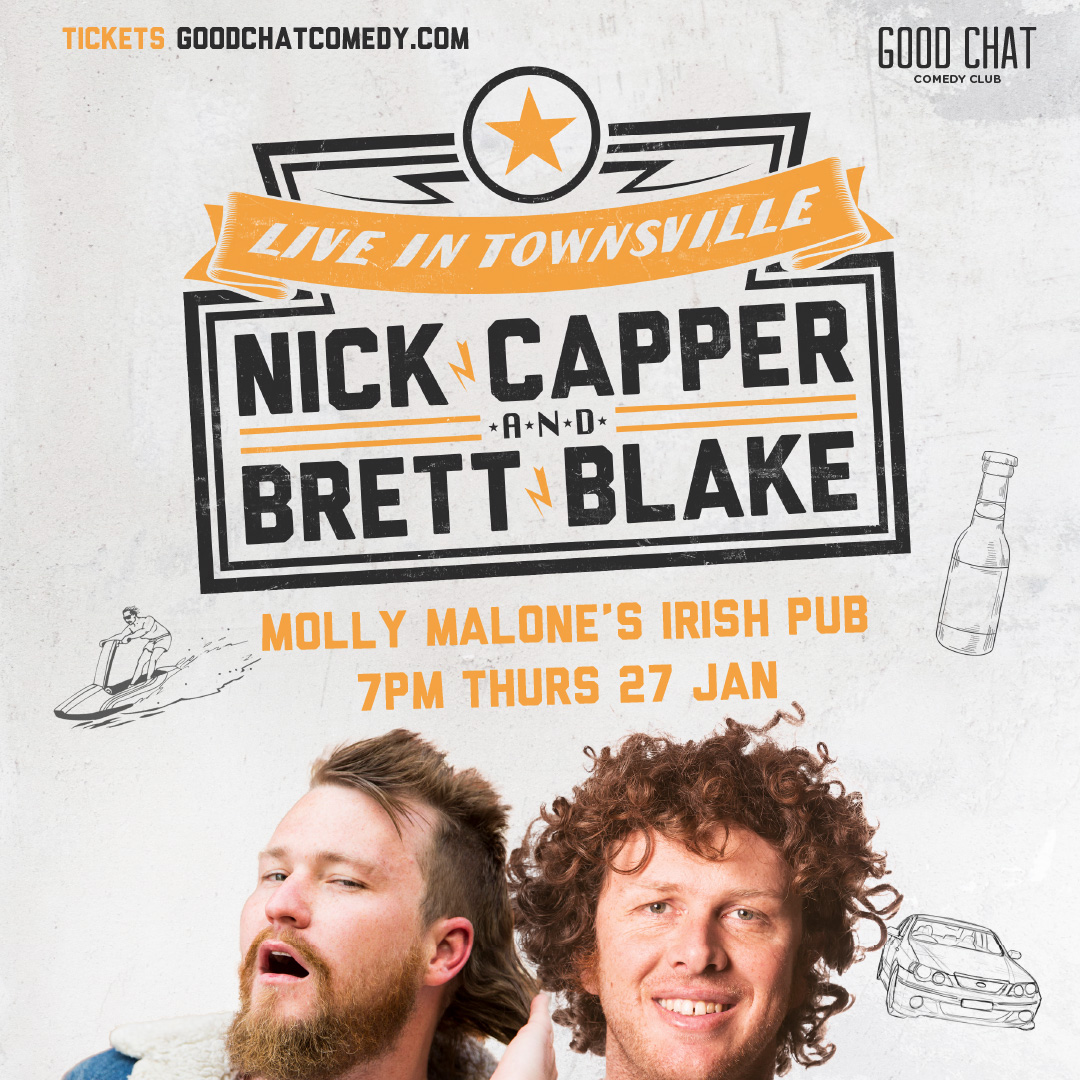 Nick Capper & Brett Blake – LIVE in Townsville!
Buy Tickets
Buckle up Townsville, because the boys are comin' in hot for one hell of a rowdy comedy show! Join comedians Brett Blake and Nick Capper for a one-night-only comedy show in the wild wild North, with plenty of laughs, and plenty of schooners
Self-identifying bogan genius Brett Blake is a whip-smart, high-spirited stand up who has performed widely across Australia and the UK. His unpretentious look belies vulnerability and willingness to explore complex issues on stage. His material runs the gamut of living with dyslexia to truck licenses and he is the only comic who physically built the venue he performed in at the Melbourne Comedy Festival.
Comedian Nick Capper is a cult favourite on the Australian comedy circuit, having toured across the country, and cementing himself as a regular in the festival scene. Self described as Australia's favourite agricultural comedian, Capper's oddball antics and off-kilter musings make him stand out from the pack, as he blends his country farm upbringing with absurd and surreal comic delivery.