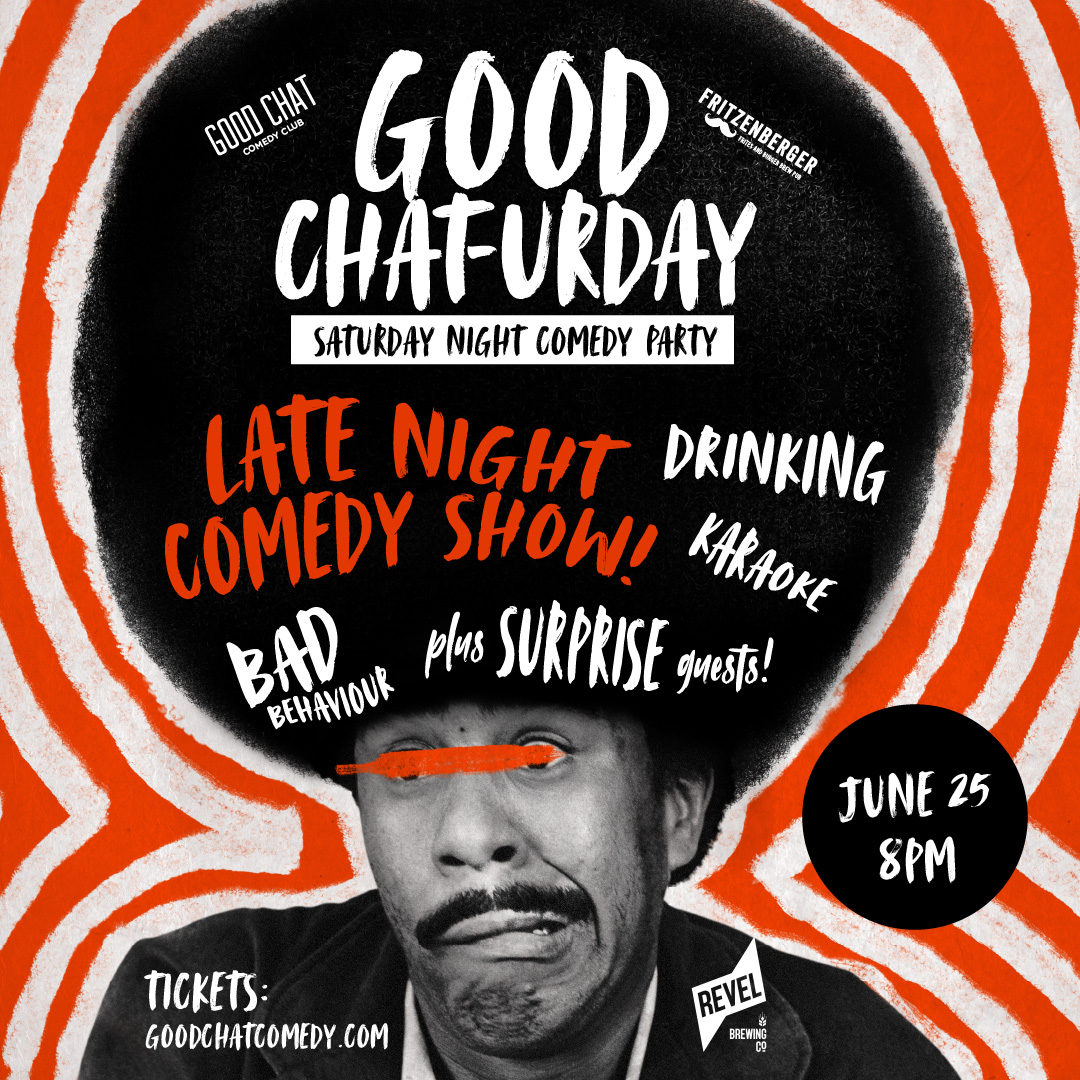 Good Chaturday | A Late Night Comedy Party!
Buy Tickets
It's Saturday night, it's late, and we're going to cut absolutely loose at Brisbane's rowdiest and silliest comedy club! x
It's late, it's loose, and the crew at Good Chat Comedy Club are pulling out all the stops. Our infamous 'Good Chaturday' show is making a return, kicking off at 8pm and going until the bar can't serve us any more drinks, this is going to be one hell of a comedy show.
Expect the unexpected, where chaos and confusion are the bread and butter of the evening. Who knows what will happen, who will show up, and indeed how wild this night will get.
Rowdy rascals welcome, boring bastards stay home x