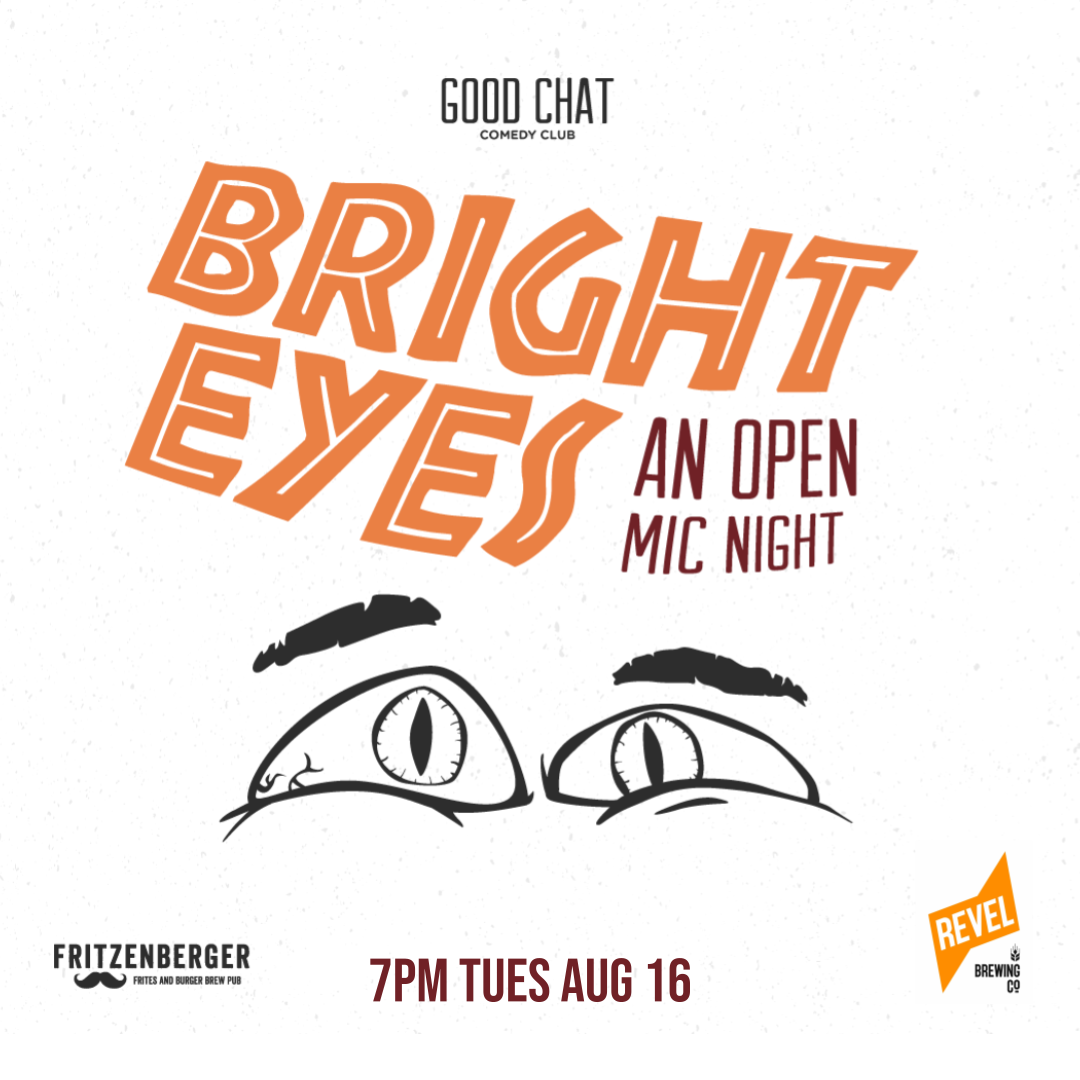 Good Chat Comedy Presents | Bright Eyes – An Open Mic Night!
Buy Tickets
Join the crew at Good Chat Comedy Club for a night of open mic comedy, featuring some fresh new faces trying their hand at stand-up! x
Good Chat Comedy Club is proud to present its newest comedy instalment, Bright Eyes Open Mic Night! Featuring only the newest acts wanting to give stand-up comedy a crack, Bright Eyes is our way of giving a welcoming and fun entry into the world of comedy.
Get on down to the club to witness bucket-listers, first timers, stage-fright and triumph, as a handful of newcomers rip the bandaid off and give stand-up a shot. Get involved! x