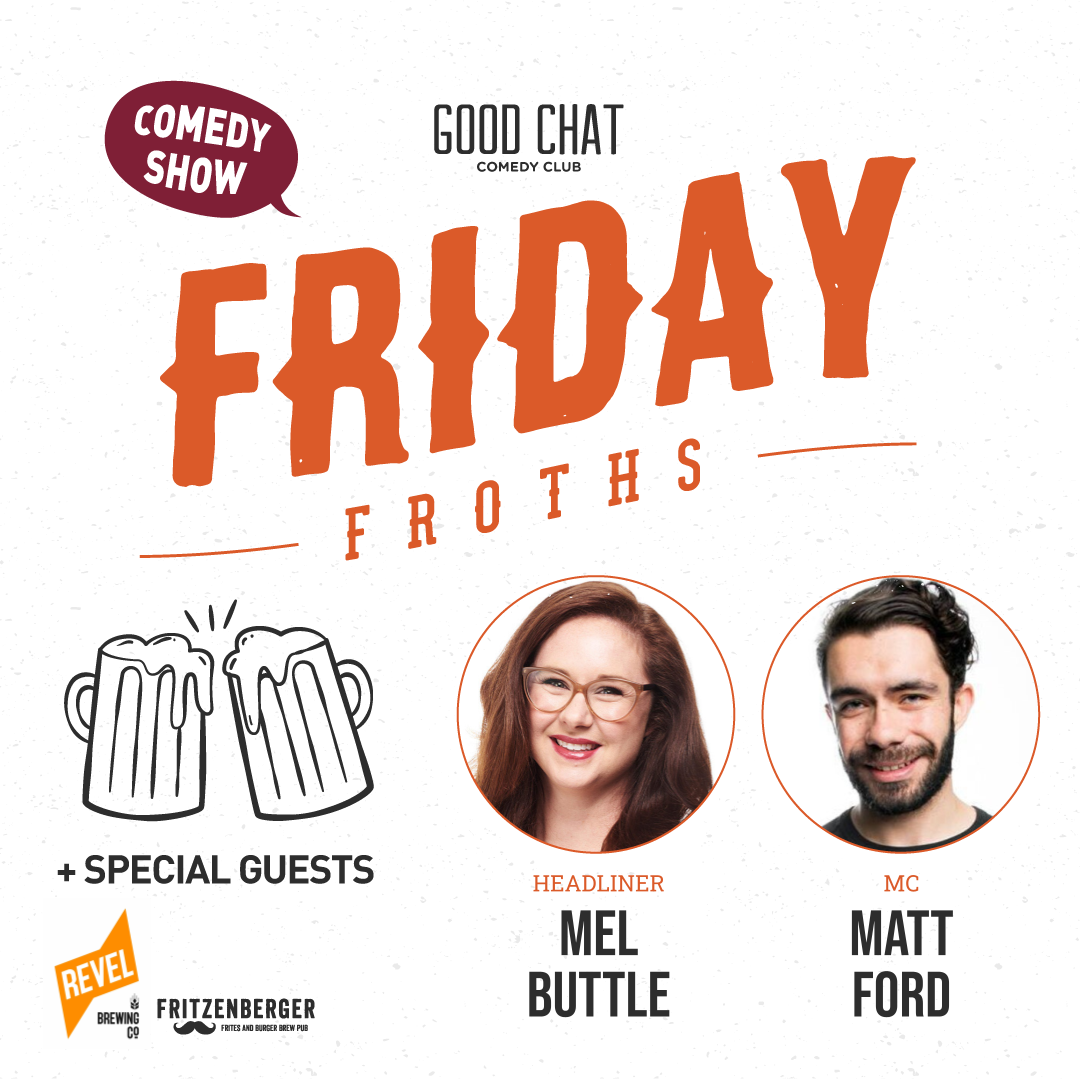 Friday Froths w/ Mel Buttle & Matt Ford!
Buy Tickets
Friday Froths is the perfect comedy show to kickstart your weekend! With a new host and headline act each week, it's a killer night out x
Kick off your weekend the right way with a night of comedy, downstairs at Good Chat Comedy Club on Caxton St. Blow the froth of a few schooners, rip the lid off a few tins, and get stuck in for an evening of comedy heavy-hitters.
This week is hosted by Brisbane's own Matt Ford, and headlined by Australian comedy favourite, Mel Buttle!
Featuring brilliant support acts, you never know who might drop in. It's the perfect way to kick off your weekend x