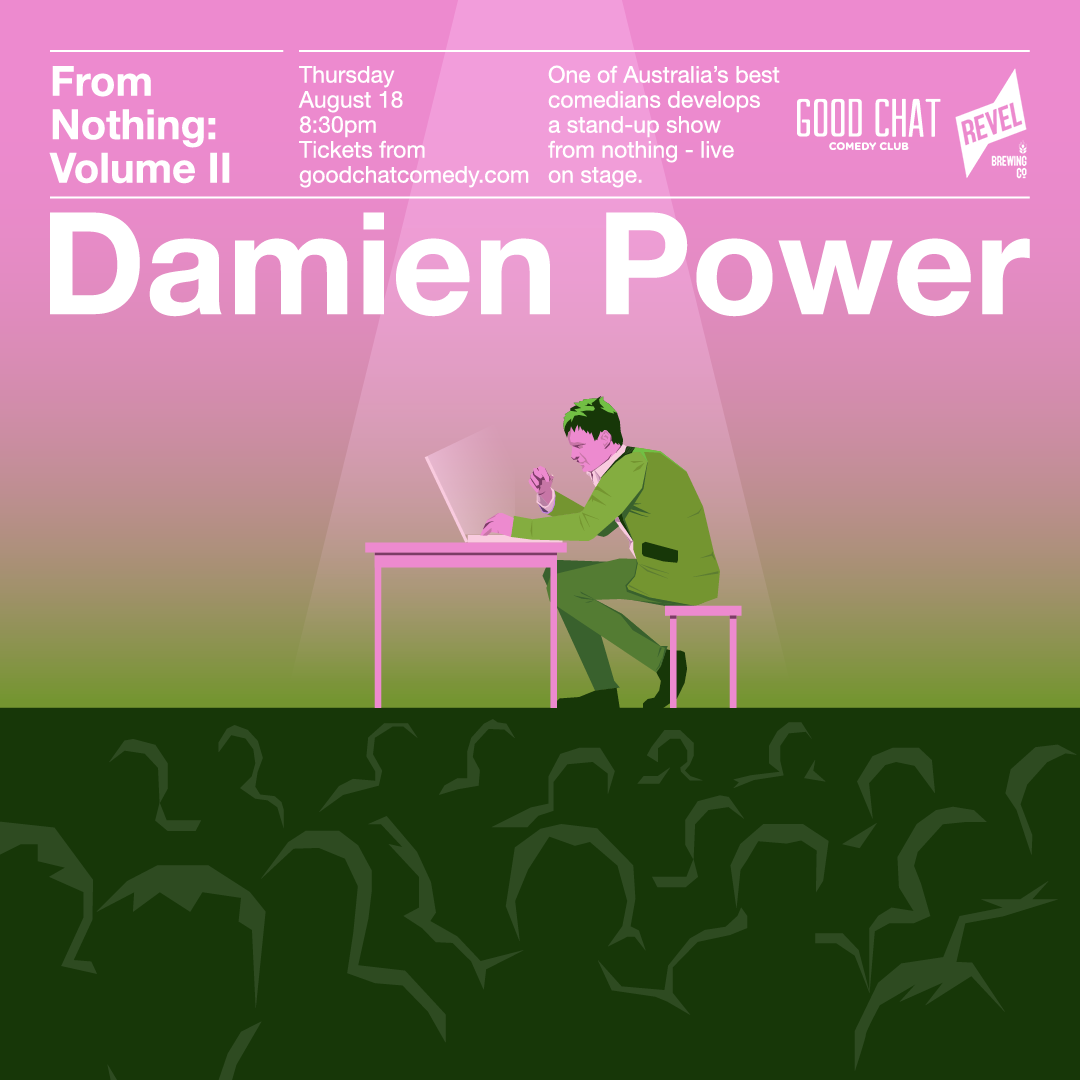 Damien Power | From Nothing: Volume 2
Buy Tickets
One of Australia's best comedians develops a stand-up show from nothing – live on stage.
A three-time nominee for Most Outstanding Show of the Melbourne Comedy Festival, Damien Power is the most exhilarating voice on the Australian comedy circuit, racking up numerous awards, nominations and rave reviews, and selling out rooms across the country.
Now, Damien is embarking on the second in this experimental series, where he will be constructing his new stand-up comedy show from its nascent beginnings in front of a live audience.
Don't miss out on a peek behind the curtain into the writing process of one of Australia's critically-acclaimed comedy minds!