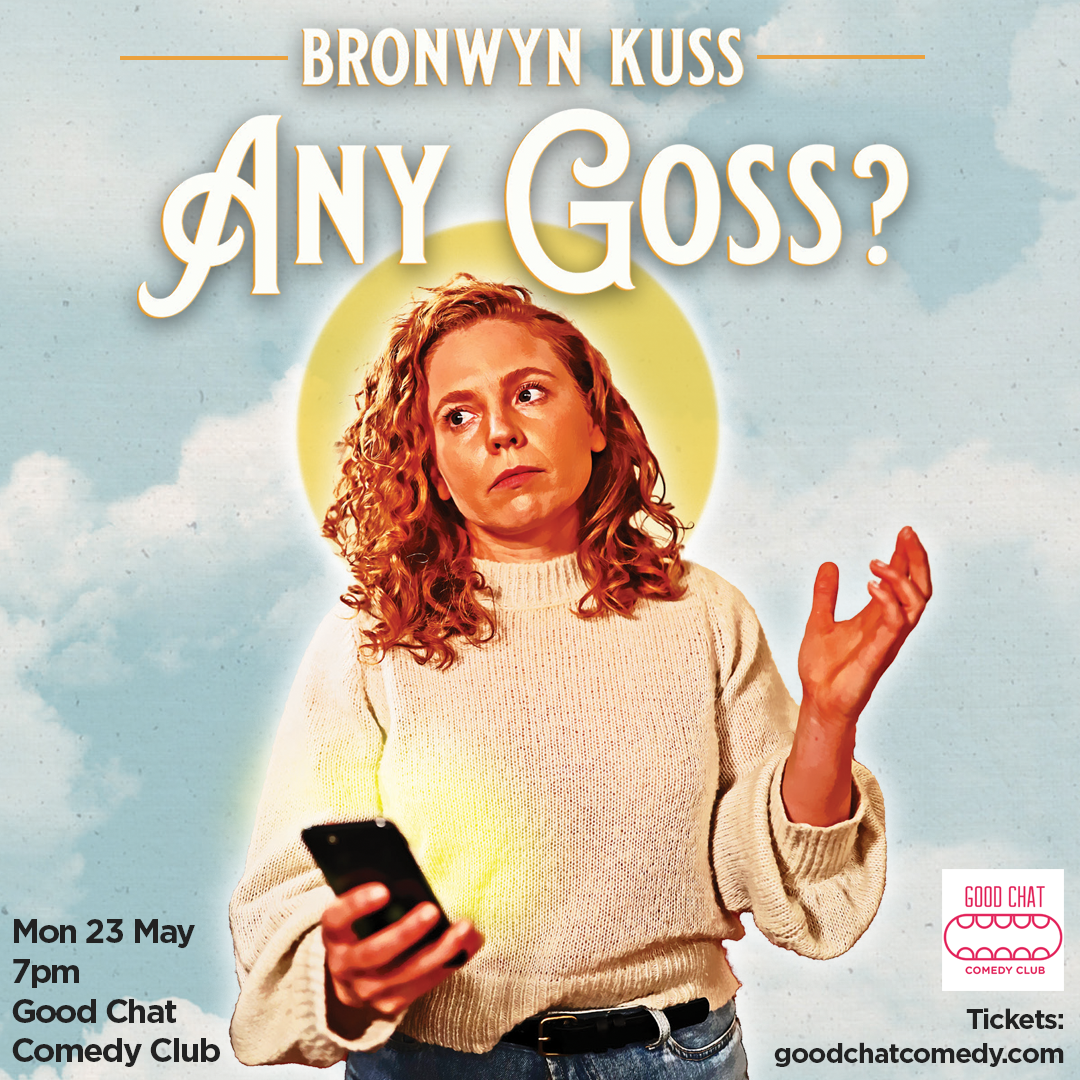 Bronwyn Kuss | Any Goss?
Buy Tickets
Join the crew at Good Chat Comedy Club for the new stand-up solo show from Melbourne-based comedian, Bronwyn Kuss!
It's Bronwyn's first solo show and she's ready to spill. Armed with a dry charm she shares hilarious anecdotes about sexual health clinics, working in a prison and a trip to India gone very wrong.
Bronwyn is a writer and comedian whose specialty is extremely dry recounts of everyday tragedies to great comedic effect. She graced the Melbourne Town Hall stage at the RAW Comedy national finals in 2018. In 2019, Bronwyn was selected by Screen Queensland to participate in the Nice Shorts program. Bronwyn has opened for comedian Mel Buttle, featured ABC Radio's Sunday Afternoons, and written for BBC's Newsjack.
Winner – Director's Choice, Melbourne Comedy Festival 2022
"A hard hour to fault." ★★★★ The Age, 2022