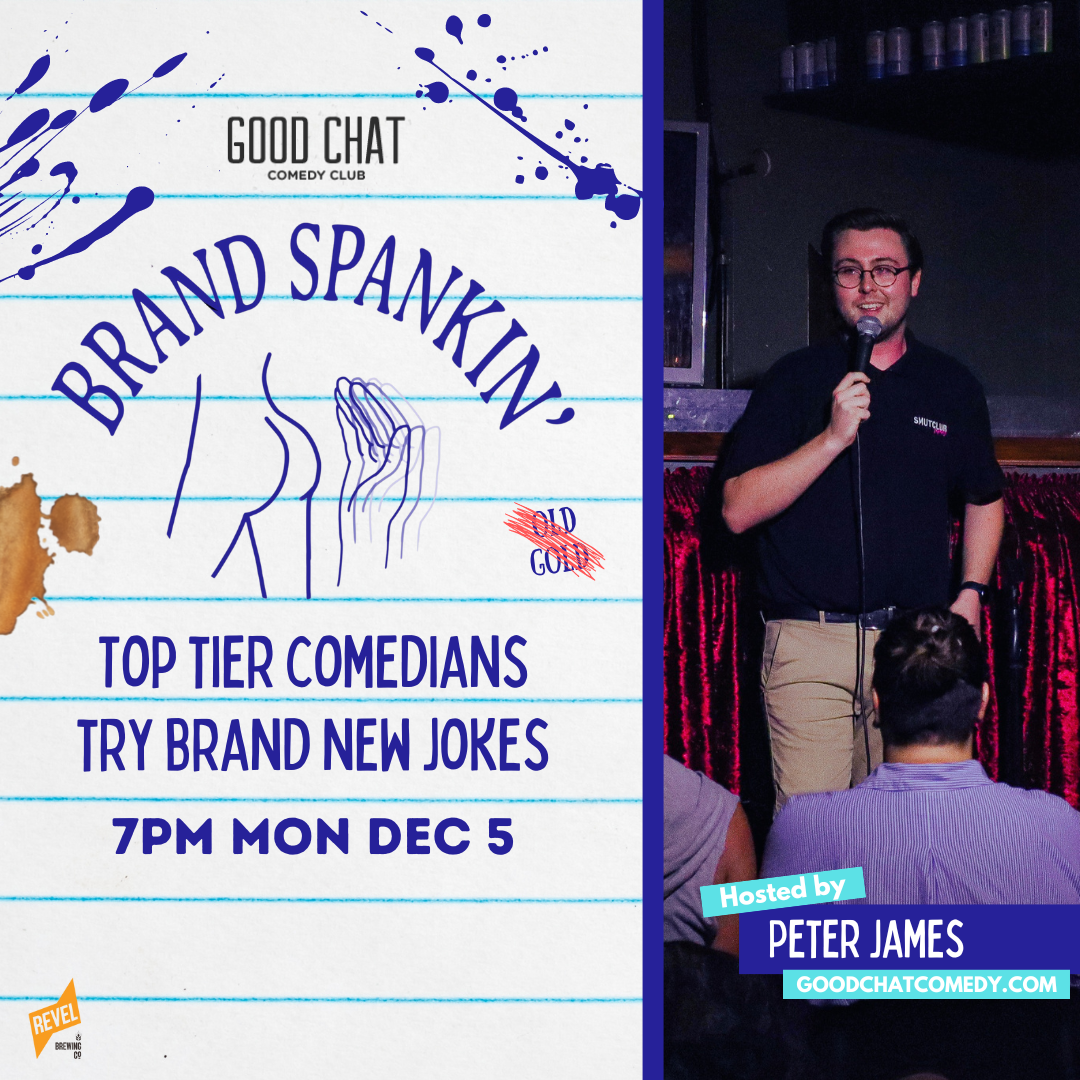 Brand Spankin' | Top Tier Comedians Try Brand New Jokes!
Buy Tickets
Join the crew at Good Chat Comedy Club for a night of brand new material from some of Brisbane's best comics!
Fewer things are more harrowing to a comedian than trying new material for the first time, ripping the bandaid off and finding out if their new bit sinks or swims. Hashing out a premise on stage out loud for the first time is enough to make even consummate professionals absolutely brick it under the spotlight.
We've gathered a stacked lineup of the best acts from Brisbane and beyond, and forced them onto the stage to try their brand new gear. For the first time ever uttered aloud, the audience will bear witness to the highs and lows of jokes making their world premiere. Could we hear the next big thing – or could we listen to some garbage that should have stayed in the notebook? Strap in for some raw comedy from the big dogs, and it's all Brand Spankin' x