Good Chat Comedy Presents | Sunday Service
September 12 @ 6:00 pm

-

7:00 pm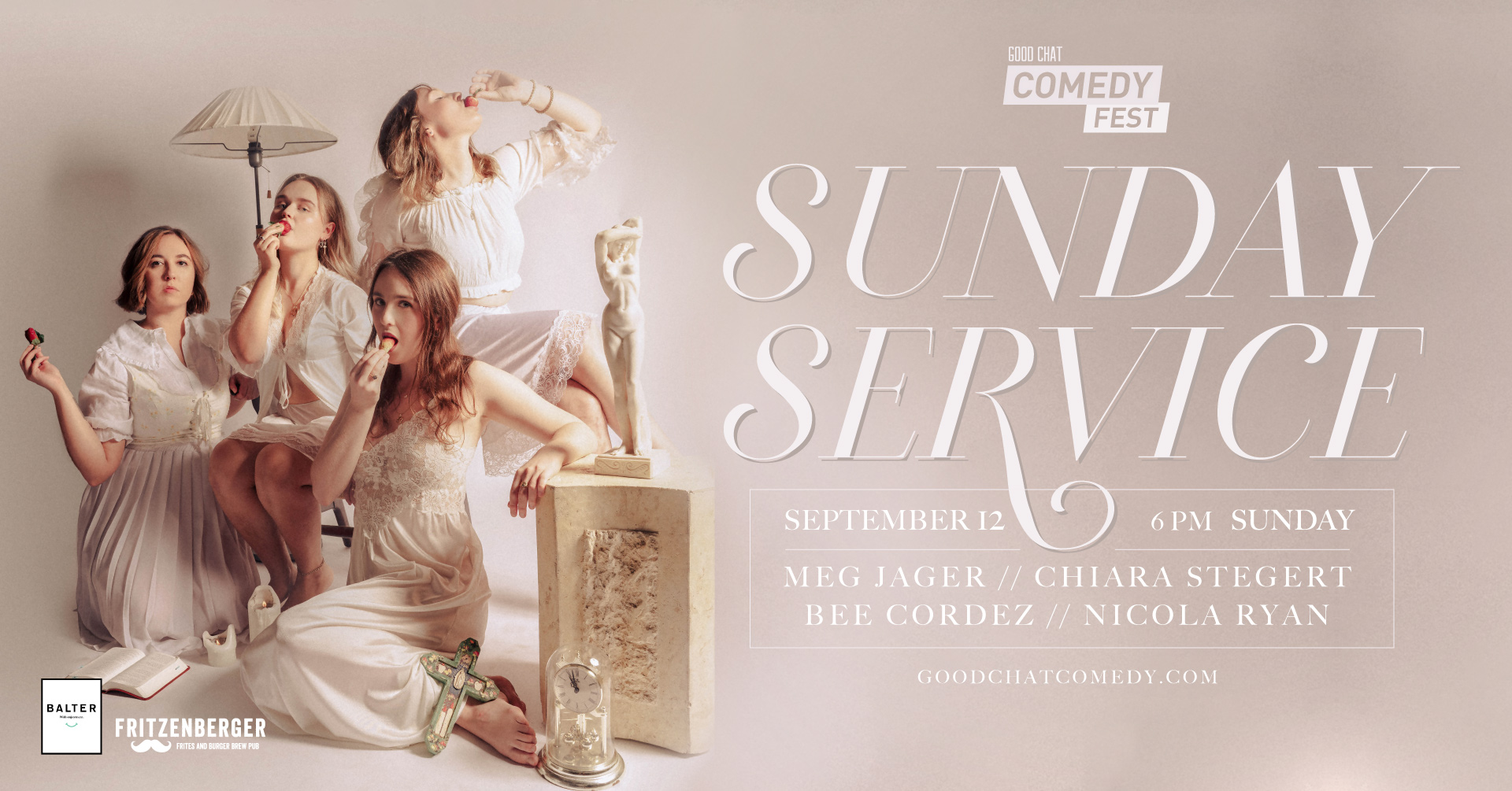 Genesis 1:1 In the beginning God created pussy.
Step inside the confessional booth as Nicola Ryan, Bee Cordes, Chiara Stegert, and Meg Jager come to the pulpit with tales of religious trauma, trials and triumphs.
Nicola Ryan: former evangelical, current practising lesbian.
Bee Cordez: recovering home-schooler, full-time cutie.
Meg Jager: equal parts sexy and conservative.
Chiara Stegert: apostate pastor's kid, chronic masturbator.
We hope you're feeling right with the Lord, cause these four ladies are about to take you to church.