Good Chat Comedy Presents | ComeD&Dy
October 7 @ 7:00 pm

-

8:00 pm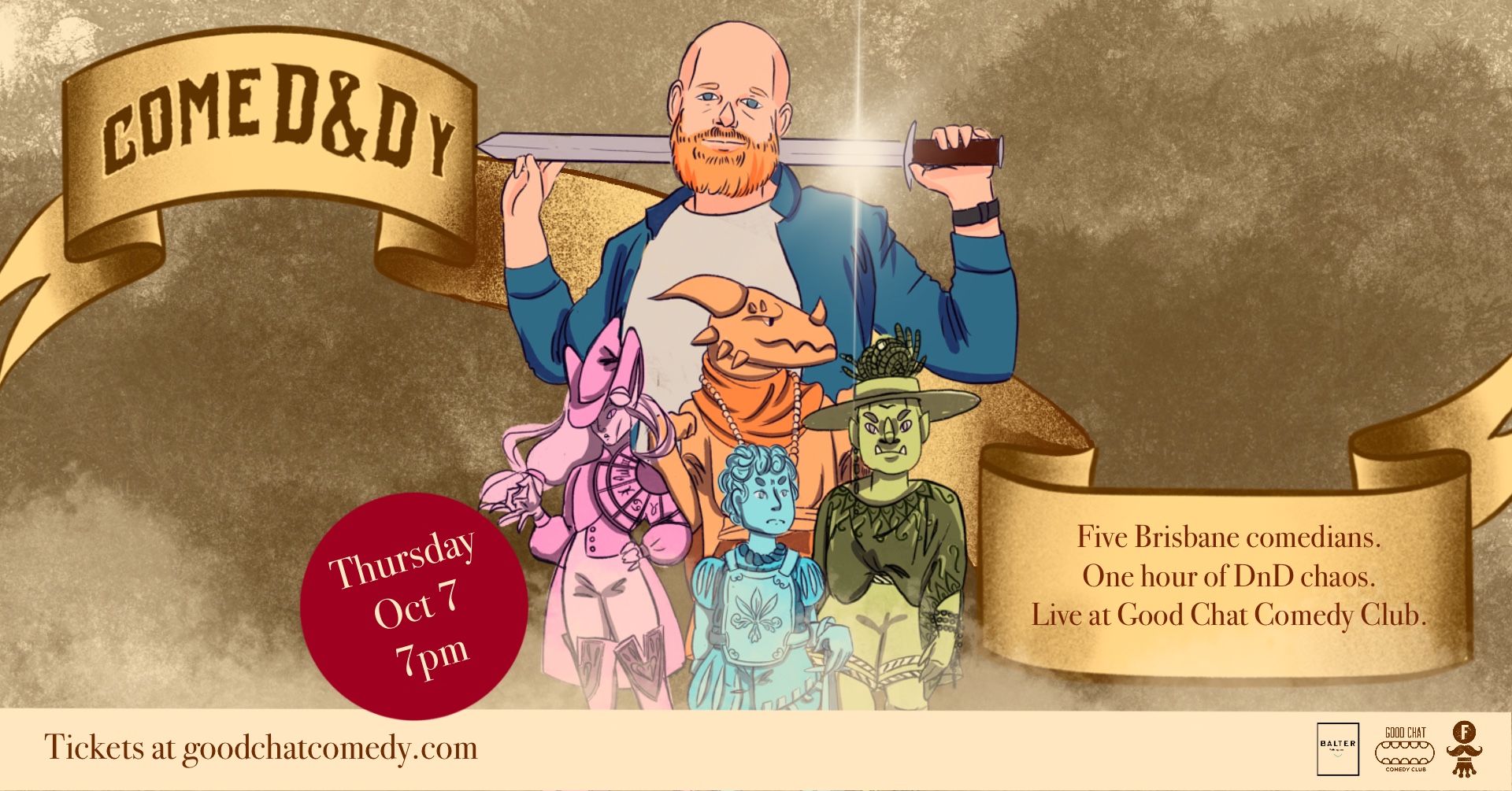 Down in the depths of the dankest dungeons, far below where any natural light had once reached, exists a group of weary travellers who came here to beat up bad guys and crack jokes!
Whether you're brand new to the concept of Dungeons & Dragons or your character sheet is starting to tear around the edges, this show is set to be a fun way to celebrate all things tabletop roleplaying!
Three seasoned professionals, and a complete newcomer will take to the stage to swing their swords, cast their spells and most importantly be funny as the dastardly DM throws everything he has at them!
A fun night out for anyone and everyone who enjoys improv, dungeons, and dragons.