Who Are Good Chat?
Good Chat Comedy Club was birthed in 2017 to three mates with too much time and too many beers. From the beginning, our aim has been to bid an overdue farewell to the tired, played-out comedy shows of the past, and bring audiences fresh new acts, atmosphere, and absolute mayhem. Here's the characters behind it…
Jake Smith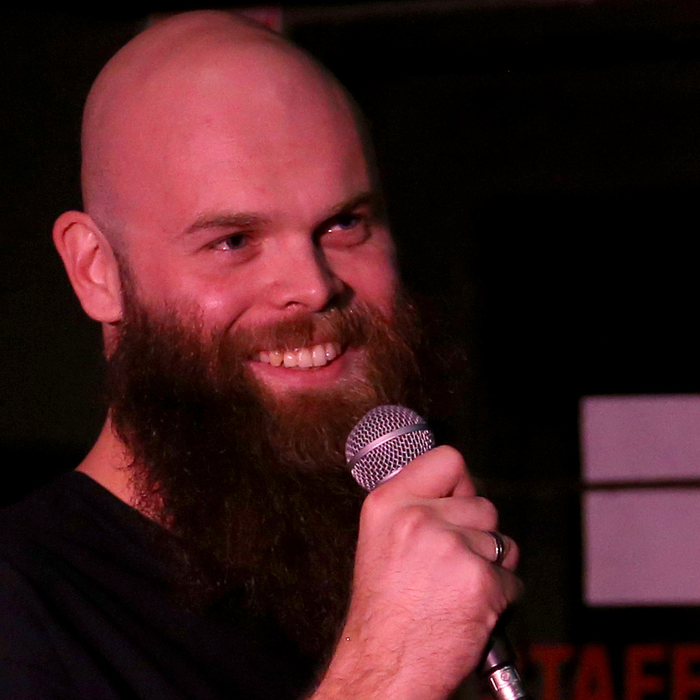 Arguably the rowdiest figure in the Brisbane comedy scene, Jake handles the booking and business side of Good Chat Comedy, as well as writing and coordinating each show. A semi-talented comic in his own right, Jake can often be seen ducking his big bald head up from behind the sound desk at shows, and laughing obnoxiously loud from the bar.
Nat Russell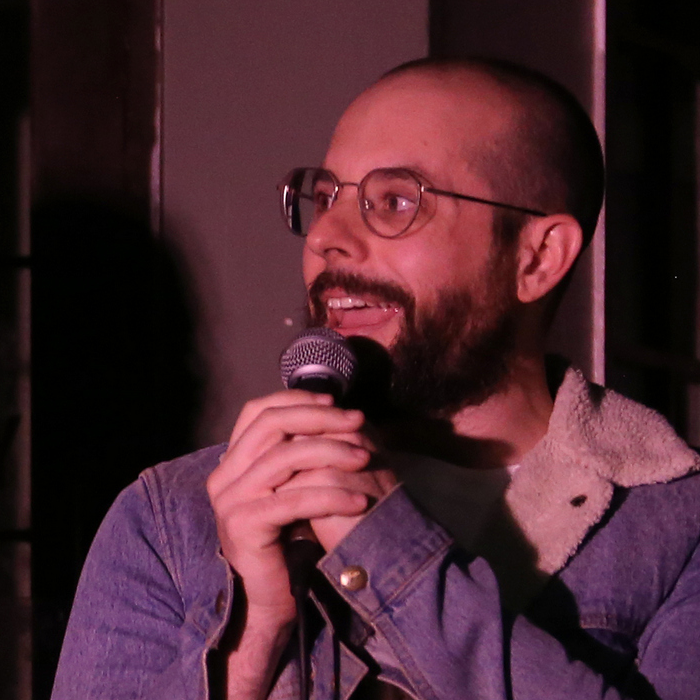 Nat, who is an avid comedy fan and absolute tech genius, plays an integral part in the Good Chat Comedy team. Our schmick style and flawless content is thanks to his talents, and as a gifted graphic designer, illustrator and animator, it's Nat who adds the final touches to our online reach and appeal. He also has an awfully loud laugh, and when he's not on the stage he can often be seen herding comics and trying to pull shows together.
Cale Donadelli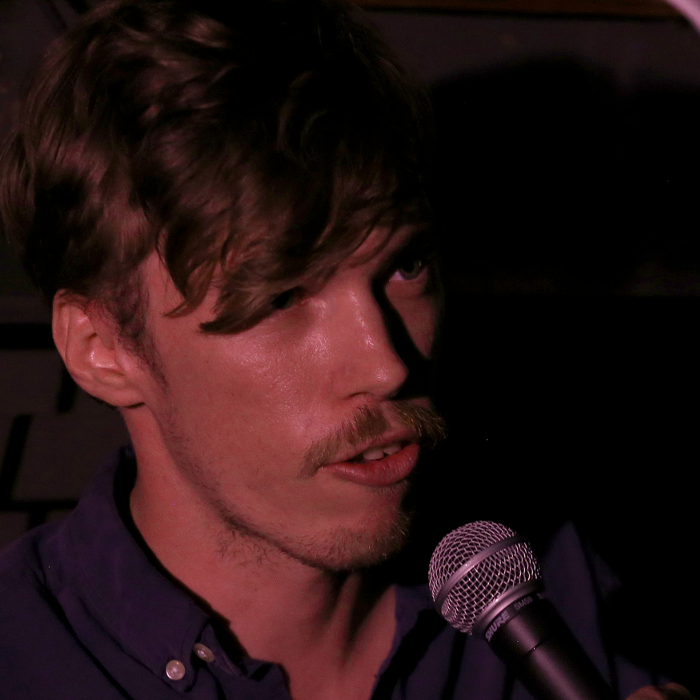 Quite possibly the funniest member of the trio, Cale can often be seen hovering between the audience, behind the sound desk, or delivering his patented trademark when admitting guests to their seats. Cale is not only the author of the greatest story ever yet to be formally published, ("A River Runs Through Susan"), but is also a well loved, yet hardly respected, figure in the local scene.